Hi! I'm Jeka!
This is my page. I'll share my thoughts. I'll share my breaks. I'll share whatever things I would like to share. A simple girl who loves to eat, read, write and take photos.
read more »
Clickables
My Online Shop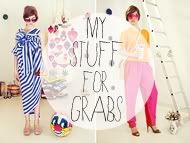 Sponsors/Ads
Contact me:
For collaborations, job offers, suggestions and other inquiries, e-mail me jekadelarosa@gmail.com
Online Shop: Cases for your Gadgets
I know some of you know this online shop they sell cute phone casings/housings and you'd be surprise because they sell it for a low price! It keeps your phone safe and fabulous at the same time because of the uniqueness of their designs!
1. What is Cases for your Gadgets?
Cases for your Gadgets is an online store that offers unique, hip and trendy protective cases for your gadgets.
Cases for your gadgets offers a wide range of products to choose from.
You don't need to sacrifice fashion over function because cases for your gadgets provides high quality cases that k
eeps your gadgets free from scratches and scuffs.
I firmly believe that we provide our customers
 the services and products which would satisfy them. 
3.

  

Tell us something about the owner of the shop:
I'm Chrisma Joy Doimingo Salut, 18 years old who hails from San nicolas, Ilocos Norte. I'm currently taking up Bachelor of Science in Business Administration degree Major in Management Accounting at Mariano Marcos State University, incoming fourth year college next sem. I can honestly say that my life is full of dramas. My dad died when I was one year old while my sister is 2 years old. Now that i'm a grown up lady, I am longing for my Dad and I can see now  the hardships that our mom is going through so I thought of venturing into this kind of business since I closed my first online shop 
(http://fashioncoreaddiction.multiply.com) 
2 years ago to be able to help, somehow.
I love taking pictures of myself. I like the colors pink, purple and white. I am single for two years now *evil laugh* I can be silent and loud, depends who I am with. People think I'm snob just because I don't smile a lot to people I barely know but I am easy to be with. So feel free to talk to me, I don't bite.
4.

Who use Cases for your Gadgets?
Too many to mention. hihi! Fashion bloggers Tin Iglesias, Dianne Dequina, Krish Payong, Ava Nicole Te, Jessa Ang, Ericke Tan, Ilocanos and a lot more awesome people :)
5.

Any advice for those who want to start business?
Don't be afraid to take the risk. If you risk nothing, you gain nothing. Just go with the flow and don't get tired advertising your products. As long as you're certain that you can provide your customers the quality products and meet their expectations or better yet, exceed their expectations and satisfy them. It's not just about the money, it's more of the relationship that you build with your customers that will keep your business going. Above all, put God first in everything you do. 
6.

  
Message to your customers:
I can't thank you enough for your continuous support to Cases for your Gadgets. I honestly didn't expect that my business will reach this far but thank you to my dear customers who made and is making everything possible. I hope you guys will continue to support my online store and I'm happy doing business with these great people.
7.  Cases for your Gadgets Websites:
What are you waiting for? Visit cases for your gadgets site now!

(Source: ohmyjeka)
Candї (Nail Polish Remover Wipes)
Candї (Nail Polish Remover Wipes)
Acetone-based nail polish removers contain a toxic chemical that quickly removes nail polish but causes the nail to dry and become brittle. Its inhalation is also hazardous to health.
CANDI, an Acetone-Free Nail Polish Remover, allows you to effectively remove nail polish without the threat of toxic chemicals and the hassle of spills. CANDI is handy that you can bring anywhere and is fashionable.
HOW TO USE
• Open the container and peel off the silver foil halfway.
• Take out 1 pc and rub it against your nail until polish is removed.
• Close the container tightly after usage. Wipes can still be used even if not as moist as before.
PS: I will be hosting another giveaway courtesy of Candї! Please like their FB page.
Facebook: Candї (Nail Polish Remover Wipes)
(Source: ohmyjeka)
Online Shop: Incez Axe
1. What is Incez Axe?

Incez Axe is an online shop of clothes and accessories for women at an affordable price.
2. Why Incez Axe?


I've always dreamt of my own clothing store and I wanted it to name after me. So 'Incez' is my nickname and 'Axe' is my surname just translated to English to sound more serious.


3. Tell us something about the owner of the shop:
I am Princess Palacol, 23 years old. I've got a big love for art.

4. Who wears Incez Axe?

Girls with style! Some personalities you might be familiar with are Kookie Buhain, Ericke Tan, Kaye Awatin, Anne Solomon, Ands Tan, Raya Mananquil, Tricia Gosingtian and more.

5. Any advice for those who want to start business?


Take a risk and be sure it's something you are interested in.

6. Message to your customers:

Thank you very much and Incez Axe will try its best to have what you're looking for.

7. Incez Axe Online Websites:

facebook.com/shopincezaxe
Incez Axe.tumblr.com
(Source: ohmyjeka)
Online Shop: Sachico
1.  What is Sachico Shop?
If you're looking for a one stop shop for unique accessories then Sachico Shop is the shop for you.
What's in the box? They sell a variety of unique fun and quirky rings. Each collection is personally designed and handpicked to provide one of a kind rings. They have designs such as oreo cookies, anchors, designer shoes such as Doc Martens and Miu Miu Pumps, crosses, lomo cams etc. The best sellers are the Britain Flag, Twitter Bird, Winged Heart and the Rainbow Cloud ring.

The prices of the rings range from 80php – 200php
2.  Why "Sachico Shop"?
The name Sachico comes from the name of the cousin of the owner. Sachiko (with a K) is a Japanese name which means "child of joy". The letter K in the original spelling was changed to a C as to have the word CHIC in the name as to represent the rings that the shop sells.
3. Tell us something about the owner of the shop:
Sachico Shop is the brainchild of the 19 year old business student from the University of Santo Tomas.  The idea of starting an online shop started out when she found herself constantly buying online and with the success of many online shops, she decided to try it out for herself and see how things would go, applying some basic knowledge from college. Aside from running Sachico Shop, she enjoys reading books, dancing, swimming and playing volleyball.
4. Who wears Sachico Items?
Patricia Prieto, Nicole Santos, Marie Jershel Co, Jonessa Menodza and Guia Alvendia to name a few bloggers who wear Sachico Shop.
Shop: Anti Fashion Manila
1. What is Anti Fashion Manila?
Anti-Fashion Manila is an online shop which offers unique pieces without sacrificing the budget
2. Why "Anti Fashion Manila"?
It's an irony of being fashionable.
3. Tell us something about the owner of the shop:
It is owned by Celine, a 22 y.o. girl who loves dressing up and sharing her passion for business
4. Who wears Anti Fashion Manila?
Anyone, from high school students to yuppies to young mothers who shares the love for stylish clothes.
5. Any advice for those who want to start business?
Do what you love and money will follow.
6. Message to your customers:
Spread the love
7. Anti Fashion Manila Online Websites:
Shop online : http://antifashion.multiply.com/
Anti-Fashion Manila's First Account: FULL Anti-Fashion Manila's
Second Account: http://www.facebook.com/AntiFashionManilaII
Shop: Quirkypedia StyleHub
1.    What is QUIRKYPEDIA?
Quirkypedia is every girl's online fashion encyclopedia aiming to glam up one's outfit with one-of-a-kind accessories. Especially handcrafted by its designers, every item is uniquely designed according to one's taste and desire. To ensure individuality, each design is produced in a limited quantity.
 2. Why "QUIRKYPEDIA"?
Quirky means having an unusual twist; uniqueness, while pedia was derived from the word encyclopedia which means compendium of knowledge, either general or specialized.
To define it in a more narrow way, it's your source of unique finds. Thus the tag line, your fashion encyclopedia.
3. Tell us something about the owner of the shop:
Quirkypedia brandowner Khai Nunag is a lover of fashion and a blogger. (Visit her blog) Everything started with her trying to improvise stuff for herself and doing her own accessories. She runs her living through fashion and the arts- designing accessories and managing her shop based in Pampanga. A friend of hers, Sah Garcia, also loving the craft, designs for the brand as well.
4. Who wears QUIRKYPEDIA?
Tricia Gosingtian, Yeng Constantino, Cristine Reyes, Acel van Ommen, Tin Iglesias, Laureen Uy, Julia Montes, Alodia and Ashley Gosiengfiao are some of the prominent people in different industries who wear accessories from Quirkypedia.
Blogroll
Tumblr Fair


Giveaways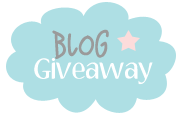 Be a follower of the week
Email me your info, tumblr url and picture at jekadelarosa@gmail.com
disclaimer
All photos, quotes, and videos are mine unless otherwise stated. Do not steal them, or use them without my permission. Thank you very much!
Online Users