Hi! I'm Jeka!
This is my page. I'll share my thoughts. I'll share my breaks. I'll share whatever things I would like to share. A simple girl who loves to eat, read, write and take photos.
read more »
Clickables
My Online Shop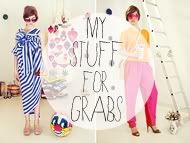 Sponsors/Ads
Contact me:
For collaborations, job offers, suggestions and other inquiries, e-mail me jekadelarosa@gmail.com
Day 365/365: Recent Buys
My last entry of my 2011 Project 365! yay! I made it!!! 
Before matapos ang 2011 bumili ako ng mga bagay na sobrang kailangan ko sa araw araw. Haha! Minsan kasi kakabili ko ng kung ano ano, yung mahahalaga pa ang nakakalimutan ko e.
I bought 6 shorts. Lagi kasi akong naka dress sa office at nakaugalian ko na din na mag shorts tuwing naka dress ako. Pag nakakalimutan ko mag shorts feeling ko nasisilipan ako. Hahah! O.A pero yun talaga :p And I bought Mix tape case for Thirteen (My BB) :)) At saka pala socks. Hihi! Nabubutas madalas kasi mga socks ko e :p
Hello Kitty Iphone Case for Kuya. Yes, he loves hello kitty more than I do! 
PS: Thank you for all the comments & likes in my 2011 Project 365! :) I'M SO HAPPY I MADE IT!!! :)))
Day 364/365: FOODS
Wohoo! Sabe ng 1 entry nalang matatapos ko na ang Project 365 ko sa 2011? :)) Yie!!! 
So yea. Alam nyo naman lahat na kaya ganito ang katawan ko dahil mahilig ako kumain. SOBRANG Hilig! :) 
And my all time fave Aling banang ng San Juan! :) 40 lang yan! :) Sarap! :)
Umaarte lang :p
Day 363/365: INTRAMUROS
So.. This is a late post.. 
Last November pa to. Sunday yan at kailangan pumunta nila Josh sa Intra para umattend ng prusisyon. Yan yung time na maghapon ulan ng ulan. Nasobrahan sa blessing :) 
Kahit maulan, madami paring tao. Nakilala ko din yung mga classmates/friends nya sa FEU :) It was fun :) 
With Josh Classmates! Thanks guys for being so nice to me! :)
(Source: ohmyjeka)
Day 362/365: Happy sila sa regalo ng Tita. I love my pamangkins!<3
PS: I can't wait to leave this office (obviously, nasa office ako). Last day ng work ko for 2011. See you next year, World News!! Yey!! Will leave Manila for Nueva tomorrow.
PPS: Join my latest giveaway. Thank you! :)
Day 359/365: Merry Christmas!
Isa sa libo libong dahilan kung bakit gustong gusto ko ang pasko eh yung madaming foods! Diba? Busog ang tummy!
(Source: ohmyjeka)
Day 358/365: Nike Bag
Remember this bag that I really like? Binili ni Papa for me! I kissed him nung binigay nya sa akin to agad eh nasa mall kami nun kaya all eyes on me na parang iniisip nila jowa ko si Papa hahaha but I don't care masaya ako e :)

Masaya lang ako kasi minsan nalang ako makatikim ng Libre kay Papa kasi nga nahihiya din naman ako magpabili ng magpabili dahil may work na ako :)
So yea, he bought this! Certified Daddy's girl here! I love you Papa! Thank you!
On the other note: I bought BB for myself and his name is thirteen (katas ng 13th month teh HAHAHA) BBM, yes?

Blogroll
Tumblr Fair


Giveaways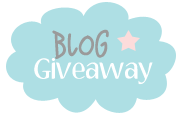 Be a follower of the week
Email me your info, tumblr url and picture at jekadelarosa@gmail.com
disclaimer
All photos, quotes, and videos are mine unless otherwise stated. Do not steal them, or use them without my permission. Thank you very much!
Online Users