Hi! I'm Jeka!
This is my page. I'll share my thoughts. I'll share my breaks. I'll share whatever things I would like to share. A simple girl who loves to eat, read, write and take photos.
read more »
Clickables
My Online Shop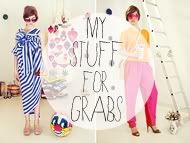 Sponsors/Ads
Contact me:
For collaborations, job offers, suggestions and other inquiries, e-mail me jekadelarosa@gmail.com
082612: Nueva Ecija
082612
Bilang long week end umuwi kami sa bahay namin sa nueva para sa birthday ni Mama at para na din mag pahinga pero hindi din ako nakapag pahinga :p Gala gala and more gala! Haha!
Gabi kami ng August 25 dumating. 10pm na kasi kami sa manila then mag 12mn na yata kami dumating. Natulog then pag gising binisita si Mama sa cemetery.
Medyo luma na din noh? Kung ikukumpara mo dito. After 5-6 years nga balak ko bilan ng ibang puntod si Mama, wala lang. Para solo nya. Nakakamiss si Mama talaga at namimiss ko na din ang sarili ko na may tinatawag na "Mama". Wala lang, ayoko sana mag drama eh pero nakakamiss talaga. Inggit na inggit ako sa mga taong may mama pa tas inaaway away lang nila. Life is too short. Enjoy nyo na yan, hindi mo alam kung ano mangyayari bukas.
Oh tama na emote. Ayan ang morning face ko. Hindi ako ma-make up eh kaya yan na yun. Haha!
My supportive boyfriend. Hindi pa kami nung namatay si Mama pero nag meet na sila nun. Yun nga lang dipa kami. Wala lang, short story lang. Hehe.
My litol brother, Shoman.
Random Pics
What I wore
Old Checkered Top & Sando: Binondo | Blue Short : 999 Mall | Peace Necklace : Cubao X | Blue Bracelet : Hux | Mantra Bracelets : Wear Mauve | Flats : Shoe Room
Inside ze car. After kay pumunta kay Mama, nag mall kami at nanood ng The Reunion. Laughtrip! I love Enchong!
Fave ko to sa NE Pacific Mall. Sana may ganyan sa room ko. Haha! I really love Mareng Audrey & Marilyn! :p Super mura ng movie sa Nueva. P90 baby! Haha! Kaya pag umuuwi kami sa Nueva talagang nanonood talaga kami ng movie. Hahaha!
After mag movie, umuwi na kami then pumunta naman ako kila Twat kasi birthday nya at para makita ko din yung Nueva friends ko. One of the boys, again! May asawa na kasi yung iba kong girl friends kaya usually ako kasama ng mga boys na to :p
I will always love you Nueva. Hindi ko na mahintay ang next long week end :)
051312: Dear Mom (the cloudmaker) Happy Mothers day, Mom! I will always love you and I really miss you  See you in my dreams  (Taken with instagram)
January 25, 2012
Hi mama, It's been 3 years already. How's the best mom in the world? I was in agony from the day that you left me, Keeping myself busy doing stupid and nonsense stuffs doesn't help much.
At this point the pain is still with me. A part of me was missing which can't be replace by anything or anyone the damaged was permanent and irreversible.
I'm starting to live with it.. Don't worry mama, I'm trying my best to be happy. It's so difficult now that you're not around. I miss the times when you and I watch movies, eat out, shopping etc..
I even miss your angry and loud voice when scolding me. I miss everything about you. Only if I can hug you even for just a minute.
I miss you everyday and I love you forever.
Day 305/365: Hi there Mama!
Nov. 1, 2011: Ang muli naming pagkikita ni Inang Reyna!
Sobrang init ng araw na yan. Buti nalang may Smart bro at nakakapag libang! Hindi masyadong naimbyerna sa init. Pero grabe talaga, para akong mahihimatay sa init nung araw na yan.
So, nagsisimula nanaman akong mairita dahil sa init kaya nag picture nalang. Credit goes to boyfriend <3
Hindi pa nasayahan, gusto pa ng whole body. Keme kung may mga puntod :p 
Thanks babe for another awesome day with you! You are the best boyfriend ever and I know Mama really loves you :p 
(Source: ohmyjeka)
Day 238/365: Happy Birthday Mama!
Wonder why my blog name is Cloudmaker? Because I believe na cloudmaker na ang mom ko. She passed away last 2009. I dedicate this blog to my mom.. Alam ko na sa blog na to lalo nya akong nakikilala. Aminin nyo, kahit kasama nyo parents nyo araw araw hindi pa din nila kayo ganun kakilala.

3 years na namin siyang di nakakasama sa birthday nya but of course hindi namin nalilimot yun! I love you and miss you mom!

Happy Mothers day Mama! ♥
Happy Mothers Day Mama!! 2 years ka ng nag cecelebrate diyan with Papa God :) We love and miss you so much ♥ Wag kang magsasawang bantayan kami :)
Naiingit ako sa mga Tumblr & facebook friends ko.. May mga updated DP sila ng Mom nila. Eh tayo? Wala. Ito yung time na sobra sobra akong nalulungkot.. Pag mothers day, Birthday mo, Birthday ko at ng mga kapatid ko, Pag Xmas & New Year. Nakakasad kasi wala ka na talaga sa mundong to. 
Alam ko nasa Heaven kana at Cloudmaker kana diyan pero iniisip ko kilala mo pa kaya kami? Ikaw pa din kaya Mama ko sa next life ko? Anong ginagawa mo diyan? O anong buhay nyo diyan? Nakakabaliw isipin seryoso. Araw araw kang nasa isip ko Mama! 
Haaay.. Ang hirap pa rin tanggapin na wala ka na talaga sa amin :( Ang hirap tanggapin na ilang Mothers day pa ang dadating na hindi ka namin kasama. Sobrang nakakalungkot. 
Ayoko na sanang umiyak, pero hindi ko maiwasan. Sana lagi mo pa din akong babantayan at sana magparamdam kana ulit sa akin. Alam kong nandito ka lang sa amin.. Isang yakap lang, okay na ako. Mama please :'( 
Ang dami kong gustong sabihin pero naiiyak na ako! Hahaha! 
Hugs from me, 'John' Dela Rosa, Jomar Dela Rosa & Papa! ♥
Kung nagtataka kayo bakit CLOUDMAKER ang name ng Blog ko this is the reason. 
Sobrang naniniwala kasi ako na Cloudmaker na ang Mom ko, na yung mga namatay na tao sila yung mga gumagawa ng ulap at ang ulap ang laruan nila. Labo ba? Basta yun kasi ang paniniwala ko. Haha! Basta Cloudmaker si Mudang. Yun na Yown :P
Blogroll
Tumblr Fair


Giveaways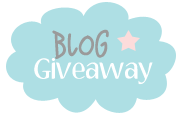 Be a follower of the week
Email me your info, tumblr url and picture at jekadelarosa@gmail.com
disclaimer
All photos, quotes, and videos are mine unless otherwise stated. Do not steal them, or use them without my permission. Thank you very much!
Online Users