Hi! I'm Jeka!
This is my page. I'll share my thoughts. I'll share my breaks. I'll share whatever things I would like to share. A simple girl who loves to eat, read, write and take photos.
read more »
Clickables
My Online Shop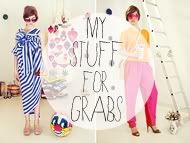 Sponsors/Ads
Contact me:
For collaborations, job offers, suggestions and other inquiries, e-mail me jekadelarosa@gmail.com
060212: Office x SM CPoint
Floral top & Black Shorts: Korean Store in Binondo| Flats : Shoe Room
After work, dinner and school supplies shopping with boyfriend and little brother
DQ Mudpie & Sambos = ♥
Muntanga but I swear sarap na sarap ako sa nilalafang ko :p
Busy little brother, Shoman.
Dinner at Greenwich, Centerpoint
Annoying couple :p
Oh, I love you boy! ♥
(Source: ohmyjeka)
060112: Sa Recto
| | |
| --- | --- |
| Josh: | *naka sling bag kasi ako* Babe, ilagay mo sa katawan mo yang bag mo, huwag lang sa balikat. |
| Jeka: | Bakit? |
| Josh: | Eh para pag may kumuha, kasama ka. |
052612: Hello there boyfriend @learreyes  (Taken with instagram)
Nasa baguio siya simula kahapon and tweet siya ng tweet ng ganito sa akin
Eh kasi hindi daw kami magkasama. Partida, kahapon lang siya umalis ha? At bukas din babalik.
Ieedit nya daw na kunyari kasama ako. Bongga yung photoshop skills nya! maghanda na kayong maging idol siya :p
*~Amazing~*
See?? =)))))
(Source: ohmyjeka)
042512: Redmix
Dinner with the boyfriend. Super pagod na pagod na pagod ako niyan pero gusto nya kumain sa redmix. Kaya go, sige!
My fave: Chicken & Pesto Pasta
Chicken & Rice for Josh! P50 lang yan. Bongga!
Happy face teh?
Tired face. Lol
Busy updating my twitter :p Follow me: jekadelarosa
I love Cloud's (digicam) front cam! Lakas maka vain e :p Bukod sa nakikita ko sarili ko (front cam nga e) Natatancha ko din kung kasali ba lahat sa picture, lalo na group pic. Here's my digicam and I'm using Nikon D3000 naman sa SLR. And if you want to see my camera collection, click here. I love cameras, alam nyo yan! :) 
Thank you so much, babe! Parang pakbet ang pagmamahal ko sa Redmix. Pak na pak at Bet na bet. Lol pasok sa savings nyo! <3 
(Source: ohmyjeka.tubmlr.c)
Alamang - Alimango
| | |
| --- | --- |
| Josh: | Bat ang bigat ng bag mo? |
| Jeka: | May binili ako sa office mate ko. Nag alok kasi ng Alamang. |
| Josh: | Ah yung sea food? |
| Jeka: | Sea food? |
| Josh: | Yung parang may sipit. |
Blogroll
Tumblr Fair


Giveaways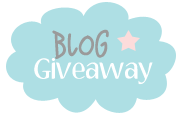 Be a follower of the week
Email me your info, tumblr url and picture at jekadelarosa@gmail.com
disclaimer
All photos, quotes, and videos are mine unless otherwise stated. Do not steal them, or use them without my permission. Thank you very much!
Online Users