Hi! I'm Jeka!
This is my page. I'll share my thoughts. I'll share my breaks. I'll share whatever things I would like to share. A simple girl who loves to eat, read, write and take photos.
read more »
Clickables
My Online Shop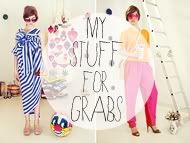 Sponsors/Ads
Contact me:
For collaborations, job offers, suggestions and other inquiries, e-mail me jekadelarosa@gmail.com
111412: Someone kidnapped me to celebrate my birthday! *u* He also bought new running shoes for his pretty girlfriend  Thank you and I love you so much @learreyes  (at Ristorante Bigoli)
102912: HAPPY BIRTHDAY MONKEY!
Hindi ko naman talaga alam na maghahanda siya. Walang plano. Usually, simple dinner lang. Pero bumili ako ng cake. Arte nga ng msgs e. Lol HAHA
So, ayun nga hindi ko alam na may mga bisita siya and all. Obvious naman sa damit ko diba. Naka campaign shirt pa ako. Haha! pambahay kung pambahay. Haha. Sarreh.
Me with Reyeses. Anyare sayo love? Singketchu much?
Happy Birthday love! I'm always be here for you, alam mo yan. I love you to the moon and back :*

(Source: ohmyjeka)
102812: SUNDATE
It's been a long time, babe.
Tagal din nating hindi nakapag "date" dahil busy tayo sa kanya kanya nating buhay. Yes, nagkikita tayo araw araw, nanonood ng TV, nakahiga, FBing, Twittering Lol together. But yung talaga lumabas tayo for movie matagal tagal na din yata? The Reunion pa yata yung last movie na pinanood natin together. Har.
We watched "A secret affair" hindi ko nagandahan yung movie. Sorry ha? But sinabi ko kay Josh, try nyang may ka "secret affair" patay siya sakin. Tinakot? Haha. But seriously, yun ang pinaka ayaw kong mang yari may maka one night stand siya and all. Hindi ko alam ang magagawa ko. I will punch his balls, seriously.
Rob Magnolia is my new fave mall. Walking distance lang from my place! Hoooray! Nice view from 3rd floor ng mall, yes?
Random shots from 3rd floor. Hinihintay ko si Josh niyan. Tagal sa CR. Baliktad much? Haha.
After ng movie. Tambay sa Amazing Cones katapat lang ng Rob Magnolia! Sarap ng Milktea nila t super mura. Large Milk tea for P45. Good deal!
(Source: ohmyjeka)
102812: Hello and Happy birthday to my secret affair @learreyes! ☺ You will always be my bestfriend slash the love of my life. Have a good one my monkey! You know how much I love you! ♥♥♥
101512: Happy 33th Monkey @learreyes! Ang pinaka understanding, sweet, mapagmahal at corny na boyfriend ever! Gua Ai Di! Xo♥ (Taken with Instagram)
Wirdow
10/11/12
Madalas naiinis ako sa sarili ko lalo na pagdating kay Josh. Medyo baligtad kasi kami e. Sa isang relasyon ang madalas masunod yung lalake. Samin kasi yung babae ang madalas not really madalas, LAGI.
May mga bagay siyang hindi gagawin o pupuntahan (kahit gusto nya) pero hindi nya gagawin o pupuntahan kasi ayoko o di ko trip or whatever. Ang laki ng pinagkaiba naming dalawa. O kaya minsan ayoko yung damit na suot nya sisitahin ko siya (diba dapat yung lalake ang maninita ng suot pag di niya bet suot ng gf/bf nya lol) Pang bagets talaga yung mga moves nya na madalas naman eh kinikilig ako. Lol pero minsan iniisip ko "para tayong bata" Ewan ko ha pero ganito ba talaga pag mas matanda ang babae sa lalake sa isang relasyon? Ang lola naman ng mga moves ko. Masyadong pangluma at iritable.
Minsan nagsasawa ako kasi hindi kami nag aaway o kaya kung mag aaway kami ang babaw. Don't get me wrong ha pero minsan nakakatawa pa pag aaway namin tipong mag aaway kami dahil sa ulam. Lol seryoso. Minsan namimiss ko yung away na umiiyak ako talaga tas ang emo ko. Weird ba pero ewan ko ha, ganito ba talaga pag almost perfect yung relasyon? Medyo boring din pala.
Again, don't get me wrong please. Minsan lang talaga may ganitong pakiramdam na ang hirap hirap i-explain. Wirdow!
(Source: ohmyjeka)
091412: May nag send ng order form sa @butingtings! Kinilig at nagulat naman ako dito. Ikaw talaga, koya @learreyes <3 Nice move! :D (Taken with Instagram)
Blogroll
Tumblr Fair


Giveaways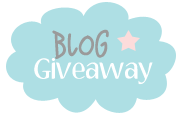 Be a follower of the week
Email me your info, tumblr url and picture at jekadelarosa@gmail.com
disclaimer
All photos, quotes, and videos are mine unless otherwise stated. Do not steal them, or use them without my permission. Thank you very much!
Online Users