Hi! I'm Jeka!
This is my page. I'll share my thoughts. I'll share my breaks. I'll share whatever things I would like to share. A simple girl who loves to eat, read, write and take photos.
read more »
Clickables
My Online Shop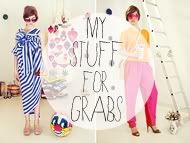 Sponsors/Ads
Contact me:
For collaborations, job offers, suggestions and other inquiries, e-mail me jekadelarosa@gmail.com
082412: Yabu Rob Magnolia
If you following me here sa tumblr na super tagal na, you know these two girls :) Konting kwento lang, sila yung una kong nameet na Tumblr Bloggers! Circa 2010 nung mga adik pa kami sa Tumblr :p
Kate is from Iloilo kaya minsan lang talaga kami makumpleto, Si Paula naman sa Manila din pero madalang kami magkita kasi busy siya sa lovelife nya. Chos.
So yea, We ate at Yabu Rob Magnolia na OA ang pila. Pahirapan pa sa pagkain but since bet ni Kate i-try ang Yabu. Tiis Gutom. Haha!
Habang naghihintay sa Yabu at kay Pau na late kasi alam na nag Gongcha muna kami ni Kate and nung palakad lakad kami sa Food court we saw Jay-R & Kris Lawrence of GMA 7. Wala lang. So ayun, sa Gong Cha may new name ako. Heee, I'm Jega!! <3 LOL
After 80 minutes! Yea, 80minutes dumating na din si Pau at may space na kami sa Yabu. Kalurx.
Hi from Pau :3
I hate waiting actually D: Another 20 minutes for the food :9 Hungry Tummeh! :(
After 20 minutes ayan na ang food! Finally!
My food Original Katsudon
Kate and Pau's foodie 
Hello! Hahaha! Pacute kainis :p
Follow Kate (http://kateejavier.tumblr.com/) and Pau (http://poolalah.tumblr.com/) on Tumblr pero dina sila active lol
Okay naman yung food sa Yabu. Masarap siya actually. Super worth it yung binayaran mo kahit na makaka 3 tao na sa Jollibee/Mcdo yung isang serve ng food nila, saka for me good for two na yung isang serving. Bigat sa tummeh haha. 
Wala naman akong marereklamo sa tao kasi ang nice nilang lahat. Kung may kulang sa orders mo, aask ka nila o yung manager pupunta sa table mo itatanong kung okay ka lang etc etc. but yun nga ang dami kasing tao, indemand ayokong maghintay lagi ng ganun katagal. Grabe OA sa tagal. Sobrang daming tao. Ayun :p
Yabu Branches

SM Megamall: 2/F Megamall Atrium, SM Megamall

Rob Magnolia: LGF Robinsons Magnolia Town Center, Hemady St., cor. Aurora Blvd., New Manila, Quezon City
Day 134/365: Reunited
Kung matagal na kitang follower sobrang alam mo to :) Si Pau and Kate ang una kong nameet sa person na nag tatumblr ay si Porshe pala pero sila yung una kong nakaclose!
Tumblr friends.. Online bestfriends.. True friends.. 
1st meet namin July last year! Biglang close na agad. Tawanan.. Tumblr ang laging pinapag usapan! Hahaa! Hindi na kami nabuo ulit simula nung July kasi naman si kate from Iloilo pa.. kaya ayown.. pero sobrang touch kasi last year umuwi siya sa Manila para sa amin ni Pau! Bongga diba! 
Hulaan kung sino si Cherry Ann :p 
Eto si Cherry Ann bwahahaha yung jowa ni Pau! Ang cute close na agad sila ni boyfriend :)
So kagabi. nagkitakita ulit kami.. uwi na ulit sikate sa iloilo bukas :( and sad to say hindi na active si Kate sa Tumblr lumipat na siya sa Blogspot! Yun.. Dinner at Tokyo Tokyo Market Market and Coffee at Sbux Serendra! Mega Daldal, tawanan at kung ano ano! Mamimiss ko nanaman si Kate bilang madalas naman kami nagkikita ni pau! :) Hahahaa!
Agaw eksena si Pau pagkaupong pagkaupo namin sa Sbux mag sign daw kami sa Slum book nya! *u* Super cute. Infairness namin ko naman mag sign sa ganun nung kabataan ko! Nice Pau! Yung crush ko wag mo pagkakalat :p
Random #2~
010311: I bought this in Abi's shop *u* So cute!!!
Pinagaya ko sa kanya to:
Nagaya naman niya except the ribbon kasi nag suggest siya na gawin niyang floral and I love it Shobe! Thanks :D Excited na ako sa next collection mo :D
122910: Late post..
Coffee date with my tumblr best friend @poolalah. Wala si @katiiriin but I'm sure makakasama na namin siya ulit next month :D Yay! I'm egggcciiited. Sleepover!!! *u* Tibuan mode~
We super miss you sissy, lookie!
Yung barista Bibo, gusto nya may design yung name naming ni Pau. Hahahaha :D Okaaay! Pagbigyan.
Alam nyo bang talentada si Pau? Looook! Drawing drawing sa SB cup and of course sa planner ko! *wink* Thanks Pau. Ang kyooot.  
And I got my 2nd planner :D Na binigay k okay boyfriend. Kamusta naman ang wood sa akin at sa kanya yung velvet? Hahaha Sabi ni Pau, parang baligtad pero ok lang yun kasi ang gusto ni Josh! <3
Pausskkkiii. Stay pretty and I hope nagustuhan mo yung planner na binigay ko :p Hahahaha. Kahit hindi kamukha yan ng gusto mo, atlis diba. Medyo kamukha! LOL :P
See you soon! :D I love you!
So, I have a hater in my formspring. Good thing, naka OL ang online bestfriends ko (kate&pau) so may napagsabihan ako. Hahaha. I'm not affected kasi alam ko naman kung sino yung "Hater" ko. Wag kang papahuli kasi okay?
To my hater: Alam mo bang nagkaka Anon lang ako pag naka OL ka? And I know the way you compose sentences. I know you're from Tumblr :D
You said this:
1. you're so jealous of everyone.
2. Seriously bitch, feeling close ka
Excuse me, FC? Sayo? Look who's talking! Baka ikaw. Dami mo ngang request sa akin eh. Hahaha! Were not friends anymore? Excuse me ulit, Wala akong matandaan na tinuring kitang kaibigan. Hahahaha. Hayaan mong ibalik ko sayo to. You are the one na nagseselos!! Sabi nga ni Pau "Inggiterang Froglet ka"
And I pity you because this followers and friends I have in tumblr loves me! Except nga lang sayo because I know you are following me too. Feel free o unfollow me Girl, Self torture isn't advisable.
Back to my online best friends, sinabi ko sa kanila kung sino ang "hater" ko. Nag tiny chat kami.
Pau: Si panget? Eh akala ko close kayo nun?
Jeka: Duh. Siya ang feeling close.
Kate: Alam mo na traydor.
Pau: Tang ina niya, lagot yun sa akin.
Jeka & Kate: Gooo Paaau! Hahaha.
See How lucky I am to have these girls? At ang unang topic na hater napunta sa kagandahan ni Kate. Hahaha. Silly Girls!!!! Sobrang pigil na pigil ang tawa ko dito sa office. Hahahaha!
Jeka: Si kate gumimik daw.
Pau: Oh tapos sex na?
Pau you had me "tapos sex na?" Hahahaha. Patok! I love you both! Mag mimeet kami ulit ni Pau at inggit si Reyna ng ilo-ilo :D Make Bawi Kate! Click Pau's post about tiny chat here.

The truth is we ♥ happykevin~
Chat aka comment in @poolalah's wall in FB! I wrote "missyou" in her wall at yung isang inggetera diyan gusto nya mamiss ko din sya. HAHAHA!
Did I tell you how much I love these two girls? Yea, I super duper love them! FYI, Sila ang kauna-unahang nakita ko in person na tumblirista, ay mali si @porsheohporshe pala! :p Pero sila yung una kong nakabonding :D
And now we are magkaribal, because we love happykevin. LOL but we give way for @katiiriin. LOL LOL LOL! :D I miss you meany girls! Let's meet again soon! And you Kate, God bless in your board exam. Pag pray kong bumagsak ka. LOL
Seriously, Sobrang love ko kayo.
JSYK guise, they are my online best friends! I love them. CRYBERHUGS*
Blogroll
Tumblr Fair


Giveaways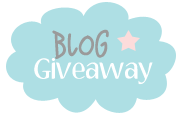 Be a follower of the week
Email me your info, tumblr url and picture at jekadelarosa@gmail.com
disclaimer
All photos, quotes, and videos are mine unless otherwise stated. Do not steal them, or use them without my permission. Thank you very much!
Online Users