Hi! I'm Jeka!
This is my page. I'll share my thoughts. I'll share my breaks. I'll share whatever things I would like to share. A simple girl who loves to eat, read, write and take photos.
read more »
Clickables
My Online Shop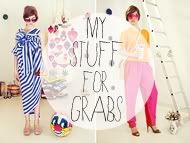 Sponsors/Ads
Contact me:
For collaborations, job offers, suggestions and other inquiries, e-mail me jekadelarosa@gmail.com
What I wore today
Look what I wore at Masskara Festival of Guevarra's!
This is my favorite dress from Get Laud! Aminin nyo nagmukhang payat ako :p I love the "surprise" at the back of the dress and it's black kaya mas malakas siyang maka "sexy". Ang dami kong natanggap na "Ang ganda ng Dress mo, Jeka!" and ang lakas din maka good vibes :) 
Dress: Get Laud!
Shoes: Secret Place
Necklace: Butingtings
100213: What I wore today
Hooray! I'm back.. again :p
I have a new work now. I'm working at Guevarra's as Marketing officer and as a Marketing officer kailangan maging presentable lagi ang peg ko. Alam nyo naman humaharap sa clients :)
I love this dress from Get Laud! super comfy nya and ang lakas makaganda halos lahat sa work nagustuhan yung dress. Good job, Get laud!
Dress: Get Laud!
Peplum Palma P799
Available Size S,M,L,XL
To reserve for pick up email info@getlaud.com
Shoes: My shoe room
July 2009 – June 2013
When I was in elementary – high school ang pagpapaalam para gumala ang kinakatakutan ko. Nandyan yung baka hindi ako payagan o baka payagan nga ako pero hindi naman ako bigyan ng pera. Haha. Hanggang sa nag college na ako at grumaduate na ang pinaka kinakatakutan ko na eh yung ma broken hearted ako. Shet. But nag bago ang lahat nung mamatay si Mama. Yun na yata ang pinaka masakit na nang yari sa buhay ko. A part of me is really sad because the most important girl in my life is gone. Mas nagging strong ako at kinaya lahat ng responsibilidad sa bahay. I'm ze only girl, jsyk. I have two brothers at si Papa kaya puro lalaki talaga kasama ko aka alipin nila ako. Mag linis ng bahay, magluto etc etc.
I am working since 2009, nag business ng 2010 at madami pang nangyari. From takot sa pagpapaalam, mabroken hearted (LOL I KNOW I'M MABABAW) ngayon ang takot ko eh mawalan ng trabaho.
Last week ang isa sa pinaka matinding dramang dumating sa buhay ko. Nag send ako ng resignation letter sa boss ko, pag isipan ko daw muna etc etc. But I think 4 years is enough? And I'm really tired of working (Arte?! Hahaha seryoso parang gusto ko naman mag unwind) Yung takot ko na mawalan ng trabaho parang nawala. Nag resign ako na wala pang trabahong nahahanap. Lol June 15 is my last day in World News.
"Basta pwede kang bumalik dito" sabi ng boss ko.
Yung word na yung dapat mag papastay sa akin diba? Pero hindi, hindi ko alam kung bakit mas naging go na go yung desisyon ko.
Minsan talaga dadating tayo sa buhay na, magsasawa tayo. Hindi natin alam ang gagawin, ano bang gusto natin. Pano naba. Etc etc. Kung titingnan nyo, napakababaw na dahilan pero hindi ko na siguro pwedeng i-share kung ano talaga yung nangyari basta nakakawalang gana ng magtrabaho. Hindi na healthy at hindi na masaya.
Nakakalungkot dahil sa pinagsamahan at yung mga nakaclose ko dito pero I need to look forward. Welcome to the bum life, Jeka.
Basta Lord, ikaw ng bahala sa mga taong doble kara.
Hagardoww :p Hey friends all over the world!! Hope you can support me, my shop @butingtings & @tumblrfair 2 on May 11 at The Pergola Mall! Pre loved clothes, Phone cases, bags, accessories and many more are waiting for you P99 - P299 only bet nyo yooown? :) See you at Booth #20!! ❤ Chika chika tayo 😊
Summer 2013
#nofilter haha seryoso no edit and all. Masyado lang ako elibs sa creation ng Lord. Ang ganda ng kulay ng langit at ng tubig. Minsan talaga masarap makakita ng ganito kahit isang beses lang sa isang taon.
Ang ganda ganda kasi. Nakakarelax. Nakakaalis talaga ng pagod and hindi ko natiis na pichuran ang sarili ko :p Ang ganda kasi talaga! Sobrang init niyan but bet na bet ko pa din pumichur.
Life is so good. Life is beautiful.
033013: There's no place like home, yes? Pag umuuwi ako sa bahay na to, masaya ako kasi tahimik, walang ingay, mahangin, chill lang pero minsan nalulungkot ako dahil dito bumabalik lahat ng memories ni Mama. Emo, I know but please forgive me ang sakit lang talaga sa puso na alam mo sa sarili mo na hindi na kayo mabubuo ulit. I miss my queen, I really miss you Mama. ahhhh My heart is broken simula nung umalis ka :( How I wish you were here :( I woke up with this sadness! Eppp.
Blogroll
Tumblr Fair


Giveaways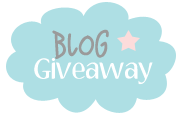 Be a follower of the week
Email me your info, tumblr url and picture at jekadelarosa@gmail.com
disclaimer
All photos, quotes, and videos are mine unless otherwise stated. Do not steal them, or use them without my permission. Thank you very much!
Online Users