Hi! I'm Jeka!
This is my page. I'll share my thoughts. I'll share my breaks. I'll share whatever things I would like to share. A simple girl who loves to eat, read, write and take photos.
read more »
Clickables
My Online Shop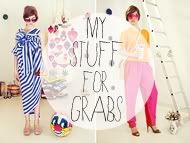 Sponsors/Ads
Contact me:
For collaborations, job offers, suggestions and other inquiries, e-mail me jekadelarosa@gmail.com
December 2012: Throwback Thursday!
Don't forget to support Tumblr Fair 2 on May 11 at The Pergola Mall. Kabaliwans, Games, Chikahan and many more! Hope to see you there, my lovely readers.
PS: Hope you can join my giveaway over here. Har.
022413: 18th Hot air baloon fiesta
020313: CASA ELUM
122912: Goodbye 2012!
Last day sa taong 2012. Chill. Kain. laro. My kind of work. Hahaha!
Analyn & I!
Our lunch! Pinoy food much? Sobrang sarap!!!
Circulation Department with Analyn!
(Source: ohmyjeka)
World News Christmas Party 2012
122312 At The Royale
Officemates!
FOODS! We have raffles habang kumakain.
Yummeh! Sobrang busog ako nung araw na yan. Hahaha! Laps kung laps!
Princess and Jiang!
For almost 4 years kong nagwowork sa world news, sobrang dalang ko manalo but nung 30th Anniv ng World News. I won 10k! Woot! After nun, hindi na. This christmas party lang! Yay! :D Nawala ang sumpa :p
World News Staff with our President, Atty Mallare! :D
Advertising Girls with our General Manager, Ms. Ong! :)
Princess & I ♥ Love this girl forevs.
Nawa'y makuha ko na ang grand prize next year! Haha! Semi chos!
(Source: ohmyjeka)
DECEMBER 2012
Random December happenings!
121712: My ex-boyfriend delivered these cupcakes in my office. What a sweet boy! I'm happy we are good friends after ze break up! No more awkward moment. Yay! Good vibes lang!
Yummeh cupcakes! *u* Thank you, Athan!
122112: Office girl ako since 2009. Alam nyo naman na sa Chinese News paper ako nagwowork. Meron naman kaming Christmas party but wala sila nung monito monita kaya kaming Advertising Department, nag Christmas party nung lunch time (12nn to 1pm) sa kwarto ng boss namin. Hahaha! Imagine 1 hour party. Kaloka! exchange gift, kain, tawa, pictures! Buti di kami nalate at nakapag time in kami ng nasa oras! Ninja moves! Hahaha!
Foods!!
Gifts, gifts and more gifts! :D
Buti nalang gabi pumapasok si Sir, kaya may place kami na hindi maririnig ng ibang kaofficemate :P Tawanan kami ng tawanan!
Monito Monita time!
May wish list kami kaya I'm happy yung gusto ko talaga yung natanggap ko! :D
I got a bedsheets! Isa sa ginagastusan ko sa buhay ko ang bedsheets! I want the best pagdating sa pagtulog ko :D
I love my natural hair color! Yup yup, never ako nagpakulay but I want to try ombre pero I'm afraid na masira buhok kong pasira na din. Hahaha! Oh wait, nung high school pala ako nagpakulay ako ng black kasi ayoko ng mala mais na kulay ng buhok ko pero bumabalik parin siya sa dati.
Anyhoo, Nabunot ko si Analyn, bet nya daw yung red dress! May red naman diba? hahaha!
Sexy much? Go Analyn! Magugustuhan yan ng hubby mo :p ♥
Group pic! Thanks to Mr. Timer & spot our boss. hahaha! Nakita namin yung solo pic nya sa kwarto nya kaya sinali na din namin siya. Har.
Thank you so much mga Tita (tita tawag namin sa kanila since mas gurang sila samin. Hahahaha) sa sobrang sayang mabilisang Christmas party! :D Sa susunod ulit!
Love you soooo much girls ♥
Blogroll
Tumblr Fair


Giveaways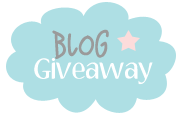 Be a follower of the week
Email me your info, tumblr url and picture at jekadelarosa@gmail.com
disclaimer
All photos, quotes, and videos are mine unless otherwise stated. Do not steal them, or use them without my permission. Thank you very much!
Online Users