Hi! I'm Jeka!
This is my page. I'll share my thoughts. I'll share my breaks. I'll share whatever things I would like to share. A simple girl who loves to eat, read, write and take photos.
read more »
Clickables
My Online Shop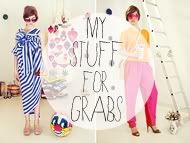 Sponsors/Ads
Contact me:
For collaborations, job offers, suggestions and other inquiries, e-mail me jekadelarosa@gmail.com
BRAND NEW BLACK JEFFREY CAMPBELL LITA INSPIRED — SOLD

P 1,400 FREE SHIPPING NATIONWIDE

SIZE: 8
US Size: 7.5
FABRIC: PU
MEASUREMENT: 
Height: 12.5 cm,Platform: 4.5cm,Boot's Height: 6cm
Original price is P1,500! Why ko siya binebenta? I bought this online last two weeks and now lang siya dumating. Pagsukat ko hindi siya kasya :( *sad panda* My shoe size is 7. If you are interested please Tumblr Ask me.
Time to clean my closet again and yea, 2nd collection of My stuff for sale na! I will upload the items here. Thank you xx
My Clothes for Sale: P 50-130 Only
My clothes for Sale
Wala naman kaming uniform sa work ko. Kaya aksayado ng damit. Bili dito, bili doon. I'm not into selling my clothes but since harang na sila sa lalagyanan ko ng damit at hindi ko naman nagagamit. Ibebenta ko nalang sila sa super murang halaga. 
Yung may mga wala akong pic yun yung mga di ko nagamit :p 
1. Red Floral Dress P130 Only — RESERVED
2. Black and Red Checkered Dress P 120 Only — RESERVED
3. Blue w/collar top P 130 Only (twice ko lang to nagamit)— SOLD
4. Black & White Dress P 100 Only — SOLD
5. White Top & Maong Skirt P90 Only — SOLD (pero di siya magkahiwalay ha. Magkadugtong sila and may konting mancha siya pero natatakpan naman)
6. Pink Lace Top P 50 Only —- SOLD (never ko to nasuot!)
7. Brown Stripes Top P 50 Only (never nagamit)
8. Brown Floral Top P50 Only— SOLD (Wala na buttons yung isa)
9. White 3/4 TopP 60 Only (may konting tastas sa gilid)
10. Maong Vest P 60 Only — SOLD
11. Floral Yellow Dress P 120 Only — SOLD
12. Mint green stripes Top P 50 only 
13. No Punk Top P 60 Only — SOLD

14: All Stars Top (Free if you buy 2 dress) — SOLD
How to buy? 
Questions? 
Text my business number 0915 8072664
Thanks & Happy Shopping. lol 
Blogroll
Tumblr Fair


Giveaways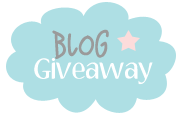 Be a follower of the week
Email me your info, tumblr url and picture at jekadelarosa@gmail.com
disclaimer
All photos, quotes, and videos are mine unless otherwise stated. Do not steal them, or use them without my permission. Thank you very much!
Online Users