Hi! I'm Jeka!
This is my page. I'll share my thoughts. I'll share my breaks. I'll share whatever things I would like to share. A simple girl who loves to eat, read, write and take photos.
read more »
Clickables
My Online Shop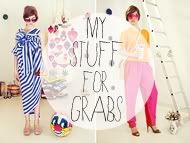 Sponsors/Ads
Contact me:
For collaborations, job offers, suggestions and other inquiries, e-mail me jekadelarosa@gmail.com
FAQ's
1. Where did you study college? UNIVERSITY OF THE EAST-MANILA
2. What course did you take? AB JOURNALISM
3. When did you graduate college? April 2009
4. What's your job? Butingtings Owner, Advertising something in World News, Free Lance writer and a part time unicorn.
5. What Camera do you use? Samsung PL121, Nikon D3000 and Ipod4
6. Where do you shop? Binondo, Department stores, UK, Artwork, Greenhills, Bazaars, Forever 21, Zara and kung saan may cheap but better clothes!
7. How do you post-process your photos? I normally don't post-process them. But if there's any editing made, photoscape or photoshop lang yun.
8. How tall are you? 5'2
9. Do you have Facebook? Yes! Here https://www.facebook.com/myjekadelarosa
10. When did you start blogging? Circa 2005. Multiply & Wordpress days!
(Source: ohmyjeka)
Blogroll
Tumblr Fair


Giveaways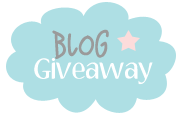 Be a follower of the week
Email me your info, tumblr url and picture at jekadelarosa@gmail.com
disclaimer
All photos, quotes, and videos are mine unless otherwise stated. Do not steal them, or use them without my permission. Thank you very much!
Online Users