Hi! I'm Jeka!
This is my page. I'll share my thoughts. I'll share my breaks. I'll share whatever things I would like to share. A simple girl who loves to eat, read, write and take photos.
read more »
Clickables
My Online Shop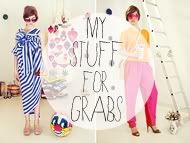 Sponsors/Ads
Contact me:
For collaborations, job offers, suggestions and other inquiries, e-mail me jekadelarosa@gmail.com
*insertbigsmilehere*
Met The Saab Magalona last night at Cubao X and she's using Iphone C.Kidston Case from Butingtings!! I'm such a proud owner! *u* Alam myo naman, I'm such a fan of this girl! Tumblr Primetime days! Ayee! 
2nd pic na namin to. As usual, mukha parin akong julalay. Hahaha! Wait, di ko makita 1st pic namin na magang maga mukha ko dahil sa beke :p 
HK Eye glasses bumibida na sa Butingtings! Grab yours!
Met Kiray last March 13 para sa Butingtings items nya. Yes, Butingtings will sponsor her accessories for the next 6 months! Yay!! She's so nice and kalog! :D 
Being an Online Seller
I tell you, It's not as easy as ABC.
Akala kasi ng iba ang dali daling imanage ng online shop. Sobrang hindi. Lalo na pag may mga taong hindi marunong sumunod sa instructions and of course yung mga bogus buyers :( Sometimes, I just want to close my shop bilang hindi ko na din maharap minsan. Pagbablog nga minsan ko nalang din magawa e.
Pero hindi ko maclose kasi ang dami daming taong tumatangkilik ng Butingtings. Sobrang thankful ako dun. Imagine, 800+ followers on tumblr, 150+ followers on twitter and 5k+ on facebook! Pano mo matatanggihan yung ganun kadaming tao?
Hindi naman ako nag mamalinis o ano. Pero sa almost 2 years ko sa business na to. 4 o 5 na ang naging bogus buyers pero pinopost ko ba? Nag post ako once lang dahil ang lakas mang asar sa form nung bogus na yun. Sobrang may paggalang pa din ako sa tao kahit na grabe minsan yung mga joy reservers/bogus buyers pero naiisip ko out of 5k likes 4-5 lang ang bogus susuko ako? Eh iilan lang sila? Tama?
Almost 2 years in the business, so far so good. Nakilala ng ibang bloggers and now some local celebs. Ngayon ko paba ikoclose ang Butingtings? Tanga ng move mo na yun jeka pag ginawa mo yun! XD
For the 9th time, being an online seller is not as easy as ABC. Sobrang elibs na ako sa mga ibang online seller lalo na yung mga ang tagal na sa business na to.Bongga! Hands down na ako sa kanila! Sa job na to you need more more more pasensya. Sobra sobrang pasensya. May mga customers kasi na nasa harap na yung price tatanungin kappa kung magkano yun etc etc. To all the customers, kung hindi kayo super sure sa orders nyo wag kayong makikipag deal sa owner or wag kayong mag susubmit basta basta ng order form dahil makakaistorbo kayo ng time ng owner. Actually time nyong dalawa. Learn to respect online shops dahil uulitin ko sobrang hindi to madali. Hindi to kasing dali ng inaakala nyo.
(Source: ohmyjeka)
airenejoanne said: Ate Jeka, I'm so proud of you! Even the Young sisters (Megan & Lauren) are promoting your business on Twitter! :)
Yay! Thank you so much!
Blogroll
Tumblr Fair


Giveaways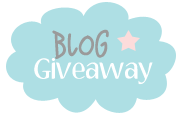 Be a follower of the week
Email me your info, tumblr url and picture at jekadelarosa@gmail.com
disclaimer
All photos, quotes, and videos are mine unless otherwise stated. Do not steal them, or use them without my permission. Thank you very much!
Online Users