Hi! I'm Jeka!
This is my page. I'll share my thoughts. I'll share my breaks. I'll share whatever things I would like to share. A simple girl who loves to eat, read, write and take photos.
read more »
Clickables
My Online Shop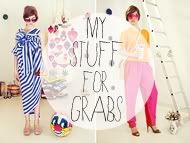 Sponsors/Ads
Contact me:
For collaborations, job offers, suggestions and other inquiries, e-mail me jekadelarosa@gmail.com
TUMBLR FAIR 3 is happening next month! Hope to see you all there Tumblr babies!
Follow & Like us on facebook: https://www.facebook.com/TumblrFair
Tumblr Fair 3 
Tumblr Fair 3 is coming this October 25th! 
What: Tumblr Fair 3 
When: November 15, 2014 
Where: The Pergola Mall (We love Pergola Mall!!) 
Time: 10AM - 9:00PM 
For more information like us on facebook and follow us on twitter. For booth inquiries email us at tumblrfair@gmail.com 
Thank you & See you there bloggers! Will upload the poster sooooon! 
Naramdaman nyo naba yung feeling na may isang taong lagi kang kausap at yung mga karanasan nyo sa buhay eh halos parehong pareho? Ilang buwan nadin ang nakakaraan nung hinayaan ko ang sarili kong kilalanin ka.
Ibang klase. Hindi ko din naman ineexpect na magiging close tayo ng ganito. Alam nyo yung set up na nililigawan ka nya pero sayo chill lang. The best lang yung feeling. Hindi ko nga din alam kung san mo hinuhugot yung pasensya at mga moves mong kahit papano eh kinikilig ako.
Hindi naman talaga ako natatakot magmahal ulit dahil iniwan ako ni Josh. Natatakot akong mag invest nanaman ng isang relasyon pero sa bandang huli eh wala namang pupuntahan. Sa totoo lang natatakot akong maiwan. Natatakot akong maging Masaya ulit at sa bandang huli eh halos madurog na. Alam ko napaka unfair ko sayo dahil ikaw hindi ka sumusuko sakin to think na iniwan ka din ng GF mo dati. Mas malala pa nga pero hindi ko din kasi alam. Mas nag eenjoy ako sa kilig moment alam ko naman kasi na pag may "label" na tayo eh mawawala yung kilig moments. Bahala na. Basta Masaya ako nandyan ka.
Butingtings is Back!
Hoooray!!
After a long hiatus, Butingtings is back for good! We will have a shop at Bea's Place (Unit 202 Makati Executive Center, Leviste cor. Rufino Streets, Salcedo Vill., Makati City) next month (April 1, 2014). hope you can join Butingtings Comeback Giveaway! Visit our Instagram & Facebook for more information. Please support my shop again :)
New Butingtings poster by the amazing Porshe Caina <3 Thanks y'all :D
Dear Future Lover Of Mine, I Hope I Don't Meet You Anytime Soon
Dear You,
I don't know your name. I don't know who you are or where you are or when we will ever meet. I don't know whether or not you are already in my life somewhere. I don't even know if you exist in this lifetime. I'd like to believe you're walking this earth someplace, but sometimes I'm not sure if I even believe in the idea of fate and romance anymore. Maybe you can save me from myself.
If you are in this lifetime and on this planet though, I hope I don't meet you anytime soon. I have a lot to learn and I will probably hurt you, because I don't know yet that you are the one who will make me happy.
I've been through a lot. But while I wish you could have been there with me, I know you will be proud of me because of how strong I turned out to be and all the things I made it through without you. See, I had to be alone for a while so I'd know what I'm capable of. And so I'd appreciate having someone like you more.
I like being single right now because all my time is mine. I need to be single for a while so I will not regret not having this kind of freedom in the future. When I'm yours, I'll be completely yours because I had this time to be mine.
But sometimes I miss being in love. There are days when I wish you can get here faster just so I can have the kind of love that I've been waiting for since what feels like forever. But I guess it's better that you're not here yet because I don't know how to be with you right now. I'll probably say a lot of really stupid things and scare you away.
You won't just the love of my life, you will also be my best friend in the world. I'd always thought of all my old loves as best friends at the time, but I don't think I ever really knew what that meant. I love that I will be able to tell you anything and everything and know that you will be the one person in the world who understands.
We won't always get along and we will more-than-possibly get into some really ugly fights, but I know that in the end, we can make it through because nothing is more important than learning and growing together.
We are probably different people with diverse interests, and that's a good thing. We will make time for what is important to the other because we like making each other happy. Of course, there will be things that we enjoy doing together. We will spend some days curled up with a blanket and books or popcorn and a good movie. Braveheart will always be a favorite between us, and reruns of FRIENDS will take up some of our lazy Sundays. But we will spend most of our time going around the world together, seeing places we've only once dreamed of traveling to.
We both love to talk and laugh, and we will spend a lot of our time getting to know each other. Even when we've been together 20 years, we will always find something new about the other or reminisce about the people we once had to be to get there. And while I will probably roll my eyes at your jokes, I will also smile just because it's so cute how you tried to tell the punch line.
You've probably loved a girl (or more) before me, and that's okay. I'm sorry though if you've gotten hurt and I wasn't there to make you feel better. I've been in love before you, too, and I've also gotten my heart broken and feel like nobody could really understand. It will take a long time before I can let anyone else in again, and maybe you feel the same way. It will be better to find each other after going through all that, just so we will both know how to not take being in love for granted.
We've both become better people separately, something I will always be thankful for. And because of all the pain we have to go through before we meet, we will both realize then that we deserve that happiness and we deserve each other.
I don't know what you look like but I know you have kind eyes and a genuine smile. I don't know what you do for a living but I know that you will have time for me. I don't know you, but I know that you can give me hug when I'm down, hold my hand for no reason and kiss me just because you love me.
There's a possibility though, that you don't exist, and I'm writing this letter for no one. But in spite of all the cynicism I'm entitled to, I have to believe that you're out there somewhere. I have to believe that all the heartache I'd ever had to endure will someday lead me to you. I have to believe that God created you because He knew I would need you. And while I know I'm a complete person on my own, I have to believe that someone like you exists, someone who might not complete me, but can make life better. More beautiful. More colorful. A man who can make me believe in love again.
I don't know who you are or if I'll ever find you, but I wish with all my heart that you're out there, waiting, just like I am.
I know that someday I will find you. In this lifetime, or the next, I will find you.
Yours (someday),
Me
ilovegreen-deactivated20140817 said: sobrang nakaka relate aq sayo.. Pero lakas lng ng loob tlga at pagdadasal kay God... i love you Jeka! kaya mo yan! :)
Shareeee!! Thank you :) Push lang ng push! <3
I love you, too. Alam kong kayang kaya mo din yan :)
Love yourself more…
Sa ilang taon kong nabubuhay sa mundo ngayon ko lang minahal ang sarili ko ng ganito. Dati rati, mas minamahal ko pa ang ibang tao kesa sa sarili ko. Takot akong mag isa.. Gusto ko nandyan lang siya. Gusto ko lagi ko siyang kasama.
Pero isang araw nagising nalang ako na kaya ko palang mag isa. Pag iniisip ko nakakatawa na nakakaawa pala ako noon kasi masyado akong sumandal sa isang tao kaya nung nawala siya nagkada tumba tumba ko.
Ang dami pinarealized sakin ni Lord. Ibang klase yung binigay niya sa akin. To the point na kahit ako hindi ko nakilala ang sarili ko pero bumangon ako ng MAG ISA. Muntanga nga. Wala na sigurong mas gagago pa sa mag isa kang natumba at mag isa ka ding babangon. Ang hirap mag emo pag ganun kasi sarili mo lang kayakap mo pero na enjoy ko yung pain. Ibang klase yung pagbangon ko, tipong oa na ako sa pagmamahal ko sa sarili ko. Nag travel akong mag isa, nanood ng sine mag isa, namasyal sa lugar na hindi ko alam na ako lang mag isa.
Ngayon masyado akong masaya kasama ang sarili ko. Weird pero ang saya pala mag isa. Noong kasama kita may moment lang ako na solo moment pero ngayon easy peesy na ang lahat. Mas lalo pa nga akong di sanay ngayon pag may kasama ako.
Ang sarap mabuhay. Excited ako sa mga bagay o pangyayari na ibibigay ni Lord :)
Blogroll
Tumblr Fair


Giveaways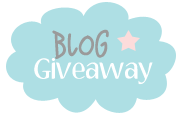 Be a follower of the week
Email me your info, tumblr url and picture at jekadelarosa@gmail.com
disclaimer
All photos, quotes, and videos are mine unless otherwise stated. Do not steal them, or use them without my permission. Thank you very much!
Online Users