Hi! I'm Jeka!
This is my page. I'll share my thoughts. I'll share my breaks. I'll share whatever things I would like to share. A simple girl who loves to eat, read, write and take photos.
read more »
Clickables
My Online Shop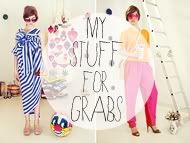 Sponsors/Ads
Contact me:
For collaborations, job offers, suggestions and other inquiries, e-mail me jekadelarosa@gmail.com
Yes, my real name is JESSICA. February 14, 2008: This was 2years ago.. Nag lalakad ako with my friends at pagdaan ko ng quadrangle may ganyan at may mga nag aabot sa akin ng chocolates and yung nilalakaran ko with rose petals. OO, BONGGA! Yun na nga, nagbigay ingay ang banner na yan sa quadrangle ng UE.. At oo, nakilala ako. :)
Ikaw ba naman ipagsigawan ng boyfriend mo (ex na ngayon) sa buong ue yan.. Sad hindi na magkakatotoo ang nakalagay sa banner.. Hindi ako nagsasalita ng tapos pero I know hindi na matutuloy. Madami ng nangyari..
Another nakakakilig moment with him. He loves surprises, nawili ako.. HAHAHAH! Kasi ikaw eh. HAHHAHAHAH! Chos!
Okay, nakakatuwang balik balikan.. Haba ng hair ko ng mga oras na yan!
This is the last for my ex athan.. Alam ko mababasa mo to, stalker kita diba? Adios!
blog comments powered by

Disqus
Blogroll
Tumblr Fair


Giveaways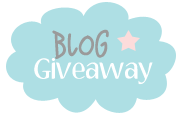 Be a follower of the week
Email me your info, tumblr url and picture at jekadelarosa@gmail.com
disclaimer
All photos, quotes, and videos are mine unless otherwise stated. Do not steal them, or use them without my permission. Thank you very much!
Online Users