Hi! I'm Jeka!
This is my page. I'll share my thoughts. I'll share my breaks. I'll share whatever things I would like to share. A simple girl who loves to eat, read, write and take photos.
read more »
Clickables
My Online Shop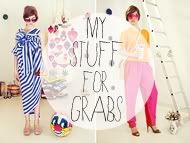 Sponsors/Ads
Contact me:
For collaborations, job offers, suggestions and other inquiries, e-mail me jekadelarosa@gmail.com
August Giveaway: Butingtings x Hodge Podge — CLOSED
Another blog giveaway from Butingtings and Hodge Podge!
1st Prize: Paris Necklace, Blogger Cellphone Accessory, Camera Keychain from Hodge Podge, Mustache and BB 9220/9320 Animal Print Case from Butingtings.
2nd Prize: Doraemon Cord Holder, Paris Keychain, Rilakkuma Ear Cap from Butingtings, Hello Kitty Cellphone Accessory and Peace Keychain from Hodge Podge. 
Here's how to join:
1. Like and reblog this post (Reblog as much as you want, but please no more than 3-5 times a day. We don't want you flooding your followers dashboards and have them get sick of our stuff!)
2. Like and follow:
3. Tweet this: Huzzah! Join and visit @jekadelarosa's blog now to win cutie stuff from Hodge Podge & @butingtings http://ohmyjeka.tumblr.com/post/29682301686!
IF YOUR ACCOUNT IS ON PRIVATE AND I AM NOT FOLLOWING YOU, I WILL NOT BE ABLE TO SEE YOUR TWEETS)
4. IMPORTANT:  Comment on this post/disqus with your Full Name, email address, reblogged url and tweet url.
Giveaway will end until September 8, 2012, 6pm and I will announce the winner on my Twitter on September 8, 2012, 9pm. Giveaway is open to Philippine residents only.
WINNERS: CESS LEE & RAQUEL MALLINLLIN

blog comments powered by

Disqus
Blogroll
Tumblr Fair


Giveaways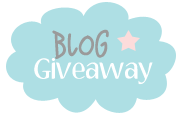 Be a follower of the week
Email me your info, tumblr url and picture at jekadelarosa@gmail.com
disclaimer
All photos, quotes, and videos are mine unless otherwise stated. Do not steal them, or use them without my permission. Thank you very much!
Online Users