Hi! I'm Jeka!
This is my page. I'll share my thoughts. I'll share my breaks. I'll share whatever things I would like to share. A simple girl who loves to eat, read, write and take photos.
read more »
Clickables
My Online Shop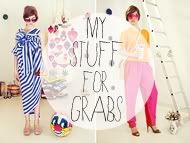 Sponsors/Ads
Contact me:
For collaborations, job offers, suggestions and other inquiries, e-mail me jekadelarosa@gmail.com
Online Shop: Hodge Podge
Hodge Podge
is an online store which offers bottle cap merchandise in general, giving you the freedom to choose how you want your accessories to be - a keychain, a necklace, a magnet or a cellphone accessory. All our supplies are imported from the US to assure our customers great quality in each Hodge Podge item we produce :)
The term "hodge podge" is defined as a confused or disorderly mass or collection of things but of course, our items are not "confused" or "disorderly" ;) Our designs are very random and this randomness led to the "hodge podge" of our collection of bottle cap accessories. We also considered having a catchy name for it so isn't "Hodge Podge" catchy enough? ;)
3. Tell us something about the owner of the shop:
It is founded by two individuals, Gel and Kei, who share the same passion for unique and kawaii goodies :)
Anybody can wear Hodge Podge because we have a variety of designs to choose from. We also accept customized orders so this flexibility allows our customers to have their own design on the Hodge Podge merchandise.
5. Any advice for those who want to start business?
Come up with something unique, think outside the box, always be flexible with change and last but not the least, believe in the awesomeness of your own product/s :)

6. Message to your customers:
We only started last March and we're overwhelmed with the amount of positive feedback we've been getting. Thank you for your continuous support for Hodge Podge!!!
7. Facebook Account:
https://www.facebook.com/heyhodgepodge
(Source: ohmyjeka)
blog comments powered by

Disqus
Blogroll
Tumblr Fair


Giveaways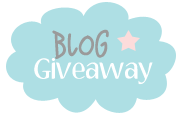 Be a follower of the week
Email me your info, tumblr url and picture at jekadelarosa@gmail.com
disclaimer
All photos, quotes, and videos are mine unless otherwise stated. Do not steal them, or use them without my permission. Thank you very much!
Online Users