Hi! I'm Jeka!
This is my page. I'll share my thoughts. I'll share my breaks. I'll share whatever things I would like to share. A simple girl who loves to eat, read, write and take photos.
read more »
Clickables
My Online Shop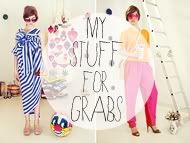 Sponsors/Ads
Contact me:
For collaborations, job offers, suggestions and other inquiries, e-mail me jekadelarosa@gmail.com
∞ infinity ring ∞
If you are following me on twitter you know how happy I was last may 29, 2012 :)
Lying in my bed.. Biglang dumating si boyfriend..
Josh: Babe, matutuwa ka dito bigay ni Mommy.
Jeka: *inisip ko talaga pagkain* Ano yun?
Josh: Eto oh.. *INFINITY RING!!!*
Jeka: OMG!! Wow!!!!! *u*
Then sinuot ni josh sa kamay ko. Kasya siya, saktong sakto :) Super happy lang, ang priceless ng scene na yun (taray secene) pero seryoso ang saya ko. Wala pa yung walang hanggan bet ko na magkaroon ng infinity ring!!! ∞
At mas awesome feeling yung kakabigay lang ng ring ni Josh sa akin pero after ilang days binigyan din ako ng mom nya. Sorry Josh eto muna suotin ko ha? :p Thank you Tita Let!!! Awww moment :') 
(Source: ohmyjeka)
blog comments powered by

Disqus
Blogroll
Tumblr Fair


Giveaways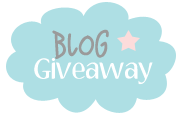 Be a follower of the week
Email me your info, tumblr url and picture at jekadelarosa@gmail.com
disclaimer
All photos, quotes, and videos are mine unless otherwise stated. Do not steal them, or use them without my permission. Thank you very much!
Online Users