Hi! I'm Jeka!
This is my page. I'll share my thoughts. I'll share my breaks. I'll share whatever things I would like to share. A simple girl who loves to eat, read, write and take photos.
read more »
Clickables
My Online Shop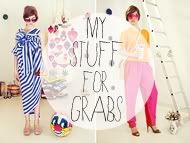 Sponsors/Ads
Contact me:
For collaborations, job offers, suggestions and other inquiries, e-mail me jekadelarosa@gmail.com
Follower of the Week: littlemissnika
Name: Nikaia Macandog
Age: 19 ♥
Blog content: Personal stuff
The name's Nikaia. My friends call me Nika. Human by day, mermaid by night. I'm the type of girl who has no idea in describing one's self, but I'll try. Architect in the making. Also a frustrated writer and singer and dancer. I love books and arts and doodling. Crazy for Adam, Ian and Zac. I love greek myths too! And dogs! I'm a bit shy but I love making new friends! Forever Hungry. Has high alcohol resistance. A child at heart! ♥
December 2012: Throwback Thursday!
Don't forget to support Tumblr Fair 2 on May 11 at The Pergola Mall. Kabaliwans, Games, Chikahan and many more! Hope to see you there, my lovely readers.
PS: Hope you can join my giveaway over here. Har.
Happy 19th Birthday @SuperElmo!
April 28, 2013 at Peach Blossom
Patambay sa abs mo.
Gwapo mo, Moe.
Beso, beso. Hug.

Stalker mode. Ang gwapo noh? Kinis ni koya.
You know how much I love this guys! Fan girl forevs! ♥ You can view all my kwentos about him here.
I'm really happy Sarah Sacro invited me sa party nila kay Elmo. Choosy paba ako? Pero muntik na akong hindi makapunta kasi nahihiya ako. Magaling lang talaga akong lumandi sa blogs at tweets kay Elmo but in real life I'm such a shy & awkward fan. Huhu :(
Since celeb yun ng birthday niya nahirapan talaga akong mamili ng regalo because 1. Hindi ko naman siya kaclose o kakilala in real life. 2. What if hindi nya magustuhan? 3. Ano bang trip nito or ano pabang wala siya. Lol I know naman kung may magugustuhan siyang isang bagay kaya niyang bilin because he's working. So yea, I'm really happy tinulungan ako ni Boyfriend na maghanap ng gift sa kanya. And yea, the boyfriend is supportive like that! Thanks Monkey! ♥ I bought necktie for Moe.
Nakarating ako ng peach blossom ng 6:00PM I think? I'm not late! *happy dance* My beshies are there na Cian, Sarah, Janeth, Zeph & Aira! Thank you girls for all the kakulitan. Havey!
Sumali ako sa games na Pinoy Henyo, partner kami ni Jacqui. Hahaha. Sabawww
Fast forward.. Dinner! Sana magkatabi kami eh, ito kasing si Cian e char char
Hindi ko alam kung gano kasaya ako nung gabi na to. Puro kalokohan like "Moe, patambay naman sa abs mo" :p
Funny and Kilig at the same time and Hindi ko talaga makakalimutan to. Harhar Pinakilig talaga ako ni Elmo well, not only me kaming lahat kaya ang bongga nya haha Imagine yung kaingayan namin pero nakeri nya pa din. Gustong gusto ko talagang magkapic kami ng madami. (because being a fan girl hindi sapat ang isa!! lamoyan!) Eh sino bang hindi? Ayan na oh tas ayaw pa? Mag iinarte pa ako pero nahihiya ako sa kanya kasi. Hahaha. Yun tipong pag nakipag kulitan ako baka isipin nyang epal ako, which is oo ang epal ko that night e.

Jeka: 4 pics yan.

Elmo: Ah sige sige.

Nakatapos yung unang pic. After nun wala na akong maisip the last 3 pics siya na nakaisip, promise. Kilig na kilig ang pwet ng Lola nyo. Makalaglag panty kasi yung last pic e. Bongga mo, Moe! Kainis =))

Paulit ulit sakin yung "Oh eto naman, ganito naman" Keenes oh! Don't worry next time may baon na ako kung pano ang mga next pics natin pero okay din kung ikaw ang nakaisip kasi mas bongga at nakakakilig pala.

Yung mga time na yan nalimutan akong I'm in relationship siunce 2010. Hahaha. Buti nalang nung nagpasabog si Lord ng "maintindihing boyfriend" sinalo lahat ng boyfriend ko ♥
Masaya ako Elmo. Kaming lahat! Sa susunod ulit? :) Thank you again beshies sa pag invite sa akin. Wag nyo ko kakalimutan sa susunod ah.
2nd & 3rd pic from Sealed :)
THE WIN BIG SINGING TALENT SEARCH
Ang ganda ng boses mo!
The Win Big Singing Talent Search is a singing competition that will harness the emerging powerful connectivity between radio and the internet. A joint project of top-rating Metro Manila FM Stations, 107.5 Win Radio and 91.5 Big Radio, the talent search provides a platform for the online generation to showcase their flair for singing on radio while using the internet to build a community that will support their talent.
With solo and group (2 to 5 members) categories open to ages 18 to 29, entries may now be submitted online in audio (MP3) or video (MP4) formats via www.winbig.ph. Aside from accepting entries, listeners of Win Radio and Big Radio can also log on to this website to view or listen to the songs and vote for their favorite. The online and text votes will have a percentage in the overall score of each entry.
Weekly winners for both solo and group categories will receive P1,000 each. The weekly winners will then compete to determine the monthly winners who will receive P3,000 each. For the grand finals on November 8, 2013, all monthly winners compete for the grand prizes in each category; 3rd Prize – P30,000 with a trophy, 2nd Prize – P50,000 with a trophy and the 1st Prize – P100,000 with a trophy. The 1st Prize winners will also be given the golden opportunity to record an album for digital release and of course, their songs will get radio airplay on 107.5 Win Radio and 91.5 Big Radio. The Win Big Singing Talent Search is presented in cooperation with Coke, Talk n Text and Babyflo.
For more information, contact Angel Monterona at angelmonterona@ymail.com or visit the websites, www.winradio.com.ph, www.915bigradio.com.ph or www.winbig.ph.
Blogroll
Tumblr Fair


Giveaways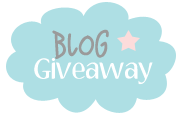 Be a follower of the week
Email me your info, tumblr url and picture at jekadelarosa@gmail.com
disclaimer
All photos, quotes, and videos are mine unless otherwise stated. Do not steal them, or use them without my permission. Thank you very much!
Online Users